Healing Light Yoga and Massage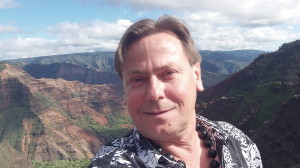 Verified by Health Professionals

Road to Neutral Posture, Power of Performance, and Supreme Wellness, one step at a time.
For Clients
Healing Light Present Moment Program, Assessment of Posture and Musculoskeletal Balance.
Free initial consultation. You can book online immediately. Please see our Studio Policy, and forms.
Steve Davis, RYT, LMT, BCTMB: What I do is help people to increase accurate perception, memory, straighten their bodies, and come into neutral posture, through my Present Moment Program.
Goals and Benefits. Attain and maintain Neutral Posture, Power of Performance, and Supreme Wellness.
Concepts. Awareness, Alignment, Balance, and Movement, leading to Power of Performance, Supreme Wellness.
Present Moment Program: Posture Assessment, Posture Photos, Gait Analysis, Movement Analysis, Healing Light Kata Instruction, Focused Massage Therapy (optional).
Progress is measured by baseline comparison through photos and video of each session, using the plumb line photos as a baseline comparison, and also to see movement documented through the videos of each session. In addition, you can learn the Healing Light Kata much faster by being able to see the videos of each session.
The Healing Light Kata is a form that I have developed over many years of dedicated work. Kata means form in the Japanese language. Healing Light means the light and healing power of the Sun.
It is a fusion of Yoga, Supreme Ultimate Fist, and Posture Exercises that I have invented, refined and polished into a diamond state over many years. Supreme Ultimate Fist is also known as T'ai Chi Ch'uan.
The Healing Light Kata is designed to bring a person into neutral posture and awareness of the gravity line, for optimal efficiency in balance, alignment, movement, all functions of performance, wellness, and especially to increase accurate perception and memory, in line with the Present Moment Program goals.
The Focused Massage Therapy is recommended, and it will help you to progress much faster, than without it.
There are 3 Tracks.
Track 1 documents each session with photos and video. You will have your own private, password-protected access point to view the photos and videos of your sessions.
Costs and Session times
Track 1. Road to Neutral Posture, Power of Performance, and Supreme Wellness, one step at a time.
Best Option for Learning and Fast Progress. Recommend 6 Sessions, then reassess progress. Recommend 2 to 3 hours per Session for most Clients.
Photos and HD Video. Posture Photos, Gait Analysis, Healing Light Kata. Uploaded within 24 hours of session to private access point.
Time of each session: 60 minutes, 75 minutes, 90 minutes, 2 hours, 2.5 hours, 3 hours.
Number of sessions in initial Treatment Plan: 6. Cost per session: 60 minutes: $120. 75 minutes: $150. 90 minutes: $180. 2 hours: $240. 2.5 hours: $300. 3 hours: $360.
Cost for 6 sessions: $720 to $2,160, depending on length of session.
6 Sessions at 2 hours per session total cost: $1,440.
Frequency of sessions. Recommend once per week.
Sessions can be scheduled every day, depending on availability in schedule. Homework will be given.
PROGRAM: Posture Assessment, Posture Photos, Gait Analysis, Movement Analysis, Healing Light Kata instruction, Focused Massage Therapy. Private, password-protected access point to show progress in attaining goals of the Treatment Plan. We will reassess the Treatment Plan every session.
GOALS. Attain and maintain Neutral Posture, Power of Performance, and Supreme Wellness.
Please read and sign the Studio Policy. – included in Price List.
Reservation Policy: Payment is due at the time of the reservation, or upon arrival. Please be on time. Everyone's time is important. 24 hour notice is required to change appointment time, unless you are having an emergency.
Missed appointments will be charged at full rate. If you are late for your appointment, we will still have to end the session at the allotted time.
Refund Policy: Refunds will be given for all unused sessions, with at least 24 hour notice.
Best regards, Namaste!
Track 2 is priced at $85 per studio hour. No video, no photos, no private web page. Same session times as Track 1.
Track 3 is medical massage, billed to your insurance company.
Apr. 8, 2013 — The shape of an individual's spinal column may predict his or her risk for nursing home admission or need of home assistance in old age, according to a new article published online in the Journals of Gerontology Series A: Biological Sciences and Medical Sciences.
From the study:
"A team of researchers based in Japan discovered that the trunk angle of inclination — the angle between the true vertical and a straight line from the first thoracic vertebra to the first sacral vertebra (view image) — is associated with becoming dependent on help for activities of daily living (ADL). These activities include such basic self-care tasks as bathing, feeding, toileting, maintaining continence, dressing, and transferring in or out of a bed or chair.
"Spinal posture changes with age, but accumulated evidence shows that good spinal posture is important in allowed the aged to maintain independent lives," the authors state."
===
Comment: The angle they discovered that is critical to future dependence in ADL is in the Sagittal Plane. This is one of the reasons why I have focused my work in posture. There are many more reasons. Steve
===
"The research team's data were sourced from 804 participants in the Kurabuchi Study, a community-based prospective cohort study of residents aged 65 years or older in Kurabuchi Town, approximately 62 miles (100 kilometers) north of Tokyo.
The test subjects' spinal posture was measured with a spinal mouse, which is a computer-assisted noninvasive device for measuring spinal shape. The device is guided along the midline of the spine, starting at the spinous process and finishing at the top of the anal crease.
Of the four spinal measurements taken by the device, only trunk angle of inclination was associated with future dependence in ADL — defined by the researchers as either admission to a nursing home or need of home assistance after a 4.5 year follow-up period. At that time, 15.7 percent became dependent in ADL, 7.6 percent died, and 0.7 percent moved out of the town. The group was 58 percent female.
The subjects in the highest quartiles, who had the greatest angle of spinal inclination, were 3.47 times more likely to become dependent in ADL than those in the lowest quartiles (the group with the least spinal inclination), even after adjusting covariates such as age, sex, back pain, and stiffness.
The authors' research was supported by a grant in aid from the Japanese Ministry of Health, Labor, and Welfare. The article in which their work appeared is titled "Spinal Posture in the Sagittal Plane Is Associated with Future Dependence in Activities of Daily Living: A Community-Based Cohort Study of Older Adults in Japan."